Garden Vets new phone system get wag of approval!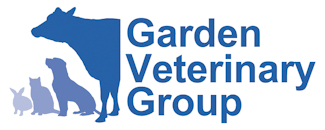 Garden Vets are a well-established veterinary practice in the local area and have practices in Chippenham, Corsham and Malmesbury. They have recently upgraded their antiquated and costly phone system. The old system meant that only a certain number of calls could be received at any one time; if another customer tried to call they would hear the engaged tone and have to hang up and try again later – or not! This meant that calls were being missed resulting in frustrated customers and lost sales.
Solution delivery
In addition to wanting to improve customer relations, there is another business-critical reason for the upgrade. BT have announced recently that they are planning on withdrawing their ISDN lines in the not too distant future. This old system uses copper wiring to deliver phone calls, and cannot provide the reliability of service that new technologies can.
Merr IT, who have been providing Garden Veterinary Group with IT Support for many years, suggested a switch to VoIP (Voice Over Internet Protocol) As its name suggests, this technology means that phone calls can be made over the internet and for free or at a very low cost.
The installation of the VoIP system means that instead of being irritated and put off by the engaged tone, customers are now assured by an automated service that they are in a queue
and will have their calls answered shortly.
The whole process was managed by Steve Bent, Technical Director at Merr IT. After four weeks of planning and finalising the configuration,
the installation and changeover took just two weeks and was handled in such a way that there was minimal disruption to the business and for Garden Vet's customers.
To see how we can help you upgrade your phone systems visit our services page!