Full IT Setup – Complete Oak Home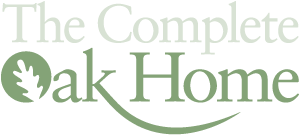 Complete Oak Home is an award-winning house designer and builder specialising in bespoke oak frame houses, founded by Tim Burrell and Andy Parker. They offer advice to self-builders, as well as turnkey solutions for those looking for a complete end to end service. They were established in 2014 and required a full IT setup.
Solution Delivery
Tim and Andy wanted to be assured that they could hit the ground running. They needed the IT to be in safe hands while they concentrated on other aspects of setting up their business. Their plan was to start with two employees, with a view to growing to eight employees by the end of year two.
Tim says 'Although we have a reasonable grasp of technology, we wanted a safe pair of hands to advise and guide us. We needed someone who would deliver the right systems for us whilst offering value for money'.
Tim had worked with Steve Bent, Technical Director at Merr IT, at a previous company. He had no hesitation in turning to him when Complete Oak Home was first established.
Tim says 'Steve took the time to understand our business and both the short- and long-term picture. He was able to offer sound advice that gave us even greater confidence to appoint them'.
Complete Oak Home's needs were substantial and required a completely new, full IT setup. Structured cabling, servers, workstations, IP telephony, everything down to the setup of their email system.
Despite the complexity of the project, all work was carried out within four to six weeks of first getting on site. Tim and Andy were able to start their business with a system set up to meet their needs exactly. Their growth has been rapid, and Merr have risen to the challenge of responding needs of a growing business.
'We have every reason to expect our relationship with Merr IT to be a long term one'.
For more information on how Merr IT could help you get your business off the ground, visit our services page!